The Metacut Inc.
Specialists in Bespoke Metal Fabrication in Toronto
If you require metal gates, railings, walkways, or any specialized metal fabrication Toronto or repair services, you have found the perfect solution. The Metacut Inc. is an ISO 9001:2015 Certified industry leader, specializing in precision cutting solutions, committed to quality, innovation, and customer satisfaction. The Metacut Inc. offers metal fabrication and repair services across Toronto, Mississauga, Brampton and many more areas. With a wealth of experience and expertise, we take pride in delivering an unparalleled level of service. Whether your metal fabrication Mississauga project involves historical buildings, contemporary developments, residential, or commercial spaces, you can trust us to deliver outstanding results that will leave you satisfied.
Skilled Metal Fabrication Team
Your project will be handled by an outstanding metal fabrication Brampton team known for working with prestigious clients across the country. Our metal fabrication team is highly regarded for their expertise. Our well-equipped, purpose-built workshop provides all the necessary resources to deliver exceptional and custom metal fabrication Toronto work. Our skilled and experienced team takes great pride in their abilities and the exceptional quality of their work, setting them apart from others in the field.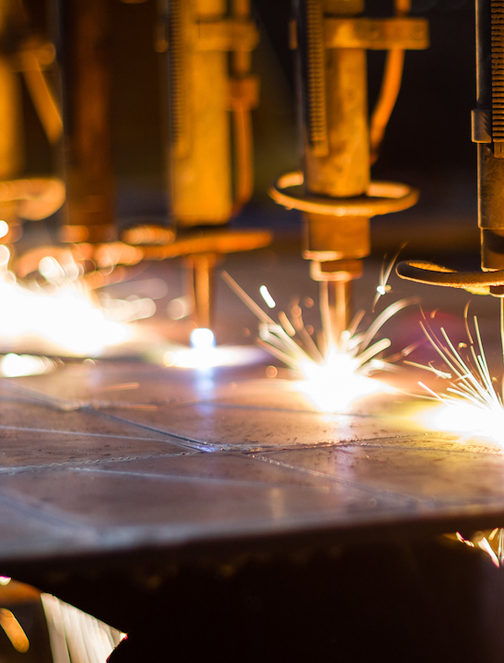 INDUSTRIES & PRODUCTION
We Give Top Production From Every Angle
TESTIMONIALS
Our Customers Are Saying?
One Stop Fabrication Solutions
For almost two decades, Metacut has established itself as a custom metal fabrication Mississauga, catering to clients both locally and nationwide. Rooted in the traditions of early sheet metal fabricators, we have evolved with cutting-edge custom metalwork technology to become the preferred choice for general contractors, homeowners, architects, and engineers.
Our extensive knowledge and expertise, coupled with state-of-the-art equipment and skilled engineers, allow us to offer unparalleled metal fabrication Toronto and consistently deliver top-notch products and services to our customers. Whether you need assistance with sheet metal fabrication or custom metal work Toronto, we are fully equipped to meet all your requirements at our advanced workshop.
As a prominent metal fabrication service provider in Toronto, we not only specialize in creating exceptional metal products but also offer installation, repair, and restoration services.
If you are seeking rapid turnaround times and remarkable outcomes for your metalwork projects and laser cutting Toronto, look no further. Get your dazzling new metal creations fabricated promptly.
Do not hesitate to reach out to us today for a complimentary quote and expert advice.