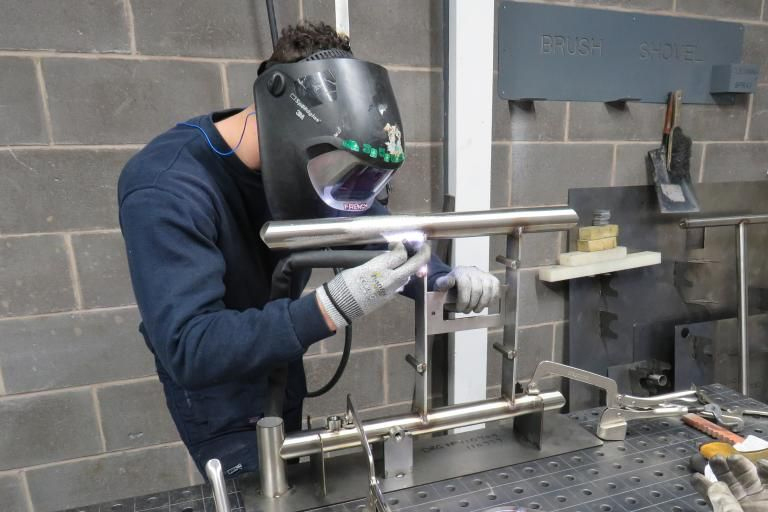 State of the Art Stainless Steel Fabrication in Toronto
At Metacut, we take immense pride in offering state-of-the-art stainless steel fabrication Toronto service. With years of experience and a team of skilled experts, we are committed to delivering top-quality stainless-steel solutions to meet your specific requirements.
Cutting-Edge Stainless Steel Fabrication Technology
Our commitment to excellence is exemplified by our use of cutting-edge technology in stainless steel fabrication Toronto. We employ the latest CNC machinery and precision tools, ensuring unparalleled accuracy and efficiency in every project we undertake. Whether it is custom stainless steel fabrication Toronto, stainless steel welding, or intricate metal bending, our advanced technology guarantees flawless results.
Highly Skilled and Certified Fabricators
At Metacut, we understand that quality starts with our team. Our highly skilled and certified steel fabrication team possess a wealth of experience and expertise in working with stainless steel. From concept to completion, our professionals ensure each project is executed with meticulous attention to detail, adhering to the highest industry standards.
Custom Solutions Tailored to Your Needs
We take pride in our ability to transform your vision into reality. No project is too complex or too small. Our team works closely with you to understand your requirements and offer tailored solutions including laser cutting Toronto services that perfectly fit your requirements. Whether it is for industrial, commercial, or residential purposes, we have the expertise to deliver unparalleled stainless-steel fabrication.